Yes, The ECE Market is the Place to Be in 2021
Businesses centered around childcare, preschool, tutoring, etc. are often spoken of in "soft" terms. Many individuals that enter into the children's services space, and specifically the Early Childhood Education (ECE) space, have a desire to "give back", "leave a legacy", or "impact children's lives. This is more than admirable; a desire to contribute to the greater good is a necessity to succeed in this industry. I want to begin, however, by bringing some hard facts to the discussion.
For the last 6 years, I have represented a franchisor in the ECE industry. When I first met the founders of Building Kidz Preschool in 2015, I was intrigued by their model, purported numbers, and passion, but had never considered the industry in-depth. As a metrics-driven individual, I started looking for concrete data on the industry. If you have ever researched the preschool industry, you know what I found, troves of information from extremely reliable sources.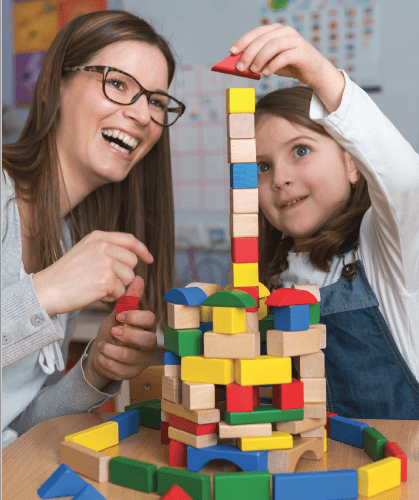 I started, as they say, at the top; with a report from the Executive Office of the President of the United States (December 2014). The report is a detailed analysis of the true ROI, as a society, of early childhood development through education. If you are wondering if the impact of quality pre-kindergarten education can be quantified, the answer is a resounding "yes". The report determined that for every dollar invested in educating young children, a lifetime societal return of $8.60 could be anticipated. Half of this return is from increased earnings of the child throughout their lifetime, and the other half is divided between increased parental earnings, lower engagement with the criminal justice system, and reduced expenditures on remedial education by the public school system. Outside of the straight dollar return, the report stated that pre-kindergarten age education leads to a "change in cognitive functioning and brain development" and could account for some characteristics, such as IQ, that are often considered to be hereditary.
Moving away from the President's report and into actual industry numbers, I found the same availability of data. In 2015, the ECE in the U.S. was a $70B per year industry and had grown 13.5% CAGR 2011-2014. As I helped to launch Building Kidz into the franchise world and grow them to their current 30+ locations, the markers for ECE kept improving. In April of 2018, a report was released by Zion Market Research that pegged the 2017 U.S. market at $13.5B, and in February of 2020, a report by Facts and Figures had 2019 global Early Childhood Education Market at $245B and projected to grow over 10% CAGR until at least 2026.
Of course, that was THEN. Before the change that we are still watching remake our social and business structure.
In the last issue of Franchise Connect Magazine, I wrote about the appeal of home services businesses; lack of client contact, generally minimal investment, people investing more in their homes rather than vacations or going out to eat, among others. While completely true, home-based businesses and home services are not for everyone. Many people have a passion for helping their community, a passion for education, and a strong desire to build a physical presence that contributes. Recently I was speaking with Seth Lederman, one of the country's leading franchise acquisition and development specialists, and he explained it like this:
Out of the 200 or so people that I have helped find a franchise, about half of them are really just looking for the right business for their needs, budget, and, especially now, the current economy. Many individuals, however, are driven to entrepreneurship by a passion. While still looking at unit-level economics and long-term trends, they won't consider a business that doesn't engage them in whatever brings them personal satisfaction. As someone who left the medical field in order to pursue a passion for coaching business owners, I can relate".
The good news is that, while nothing is yet certain, the preschool and daycare industries seem to be surging back rapidly. The need for preschools as part of the economic recovery is both obvious and data-driven. We learned early on in the 2020 pandemic that, more than just an essential business, childcare is essential to business. For businesses that need their workforce on-site, the need for childcare is unquestionable. After the 30th or 50th zoom call interruption, however, the need for work-at-home parents to have childcare available is quickly becoming apparent as well. For the children's sake, we've already explored the impact early childhood education has on their entire lives, but we must remember too that children that were not in preschool pre-pandemic often had playdates and other socialization activities. These activities are now often looked at as unnecessary group exposure, leaving only preschools and daycare centers as an option for early socialization skills to be developed.