Let us Give You the Tools to Help Your Franchisees
Franchisor Benefits
Obviously, there are many reasons why a franchisor would want its  franchisees to be well-funded. The fact is, the franchisor is the end beneficiary of a strong, robust franchise system. Here are just some of the benefits  you, as a franchisor, can experience using the Franchisor-Assisted Funding Program:
Improved Franchisee Validation and Satisfaction
By providing funding solutions, franchisees will feel that you are more supportive of their business needs. Assuming they are able to leverage funds for overall business growth, they will also be more profitable.
Collect Royalties Automatically
For B2B franchisors who take advantage of one of our A.R. based funding models, we can collect royalties on your behalf.\
Including a Finance Package as Part of Item 10
Most franchisors don't have an Item 10 financing program. Differentiate yourself.
Providing a Preapproved Line of Credit to Franchisees
When franchisees need capital rapidly, having most of the work already done allows for lightning fast turnaround.
Improved Franchisor/Franchisee Relations
Notwithstanding validation or satisfaction, unhappy franchisees are simply a huge resource drain.
Increased Royalties
Franchisees who have funds available to allow them can purchase seasonable merchandise, special buys and discounted specials, leading to increased sales.
Expansion Funds
More retail space, warehouse space, or table space should again lead to increased profitability and royalties.
Provide Funds to Your Franchisees to Buy Additional Territories (certain circumstances)
For brands with lower-cost expansion, our funding solutions may allow franchisees to expand their footprint.
Let Your Franchisees Concentrate on Their Business
In a business to business environment, through our accounts receivable funding program, not only can we provide up to 100% funding at the time of sale the complete aspect of the administration of the accounts receivable are outsourced to us and the franchisee no longer has to concern themselves with credit approval, posting and collections.
Brand Standard Expenses
Providing a line of credit help to facilitate franchisee renovations in accordance with new standards.
President Michael Peterson addressing the Franchisor-Assisted Funding Program
Franchisor assisted funding
A new Way to Make Franchisees Successful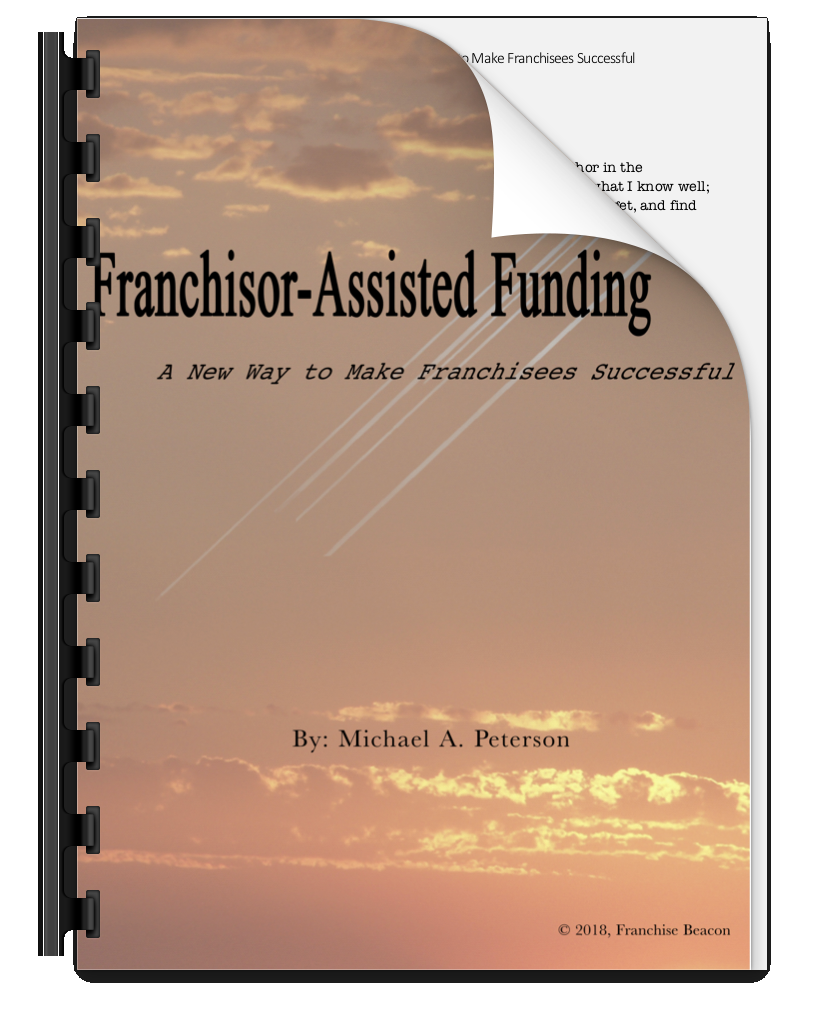 As franchisors, franchise consultants, business owners, and finance experts, Franchise Beacon is uniquely situated in the marketplace. We understand the needs of business owners; franchisors and franchisees alike.
We have felt the frustration of seeing a franchisee ready to expand, hindered by the lack of available funding due to their early stage in business. We ourselves have felt the sting of being unable to make an opportunistic purchase of inventory or assets, because traditional lenders are just so slow.
So what type of programs spring out of this kind of a knowledge base? We encourage you to check out our free e-book, and also consider joining our mailing list to stay up-to-date as we continue to innovate in the industry.
Franchise Startup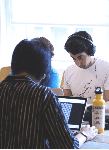 Is it time to franchise? Are you already down the path, and getting lost? We help franchises launch, also! Be sure to explore how to franchise your business.
Do you need help in franchise sales?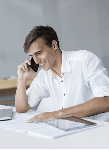 Franchise Beacon offers a full-service outsourced franchise sales and development solution. Explore the Franchise Sales & Development section of our website!